Arcade 1Up Stereo Mod
The audio sound through the amplifier and speaker to mod your arcade 1up.
$9.50
Description Amplifier and Speaker Upgraded Kit
Arcade 1Up Stereo Mod

Get this kit if you plan on installing a pan-dora game board or Retro raspberry Pi in your your Arcade 1Up.
Power supply model: US UK AU EU can be choose.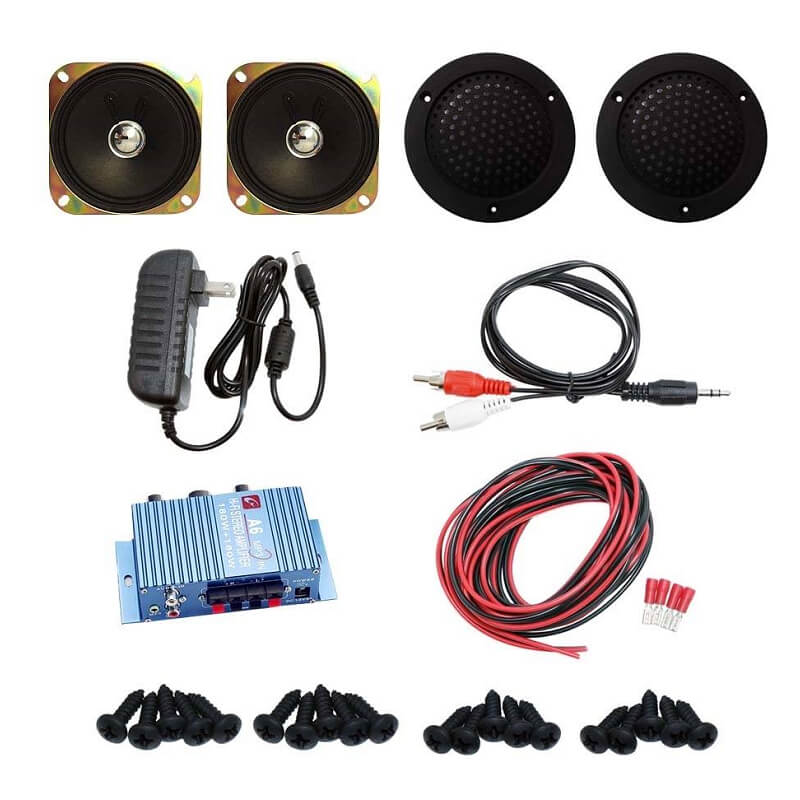 This kit contains everything you need to add sound to your arcade game, MAME cabinet, or virtual pinball machine. Mount the speakers, hook it all up, and plug the audio cable into the headphone jack of your computer, raspberry Pi, or multi-game PCB.